The 'Power Platform' is a system from Microsoft that helps users drive business by enabling them to do three key actions:
   1     Gain insights from data with Power BI
   2     Drive intelligent business processes via apps build with Power Apps (visit this page for a full overview of all the apps that we have already created)
   3     Automate those processes with Power Automate
A standard ERP system is a software package that brings together important information from different business departments. When an organization has specific business processes that fall outside of the standard functionalities, this must be custom developed. This often entails a lot of costs and costs an organization a lot of time.
With the Power Platform you can build a flexible shell of the elements of the Power Platform surrounding the ERP system. Dynamics4Business has knowledge of Power BI, Power Apps and Power Automate and can help you develop specific business processes that apply to your organization.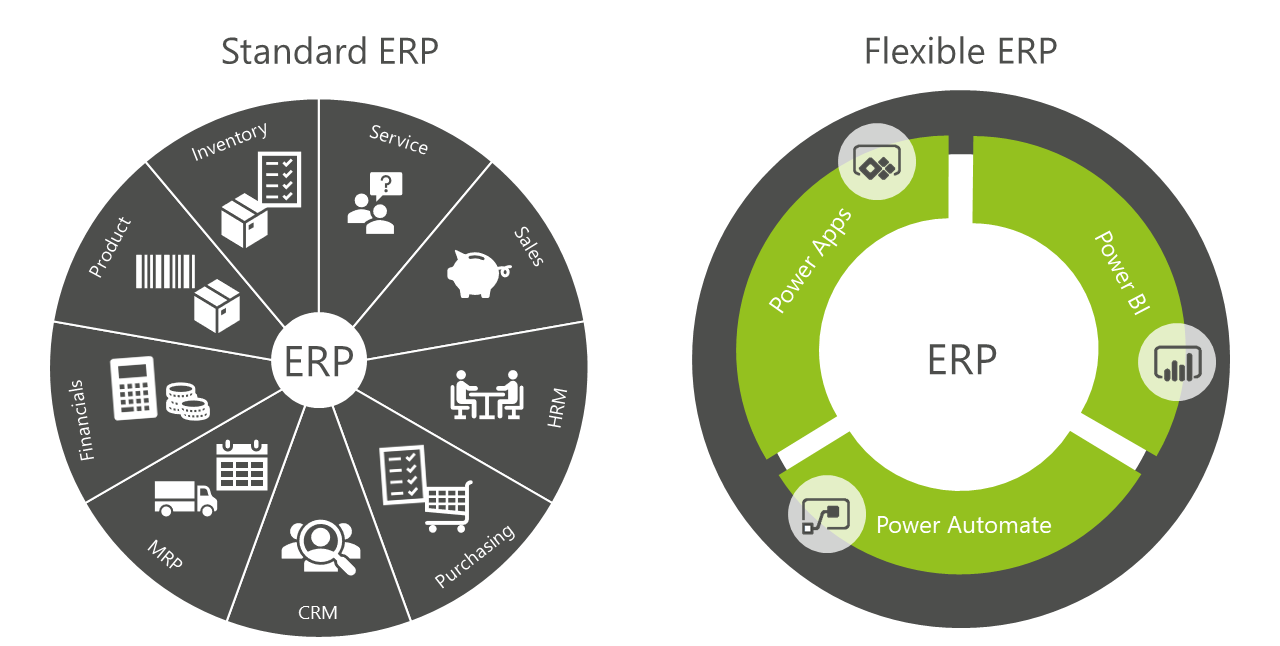 Power Apps
Power Apps is an application with which easy and fast, user-friendly apps can be built tailored for specific business needs. Power Apps can be used on laptops, tablets or smartphones and there is a standard link to Business Central.
Power BI
Power BI (Business Intelligence) is a powerful business analytics service that delivers data visualizations and reports to enable fast, clear and informed decisions. The software is scalable and well secured. In addition, you can easily set roles and rights, so that everyone receives the correct reports.
Power Automate
Power Automate (formerly known as Microsoft Flow) lets users create automated workflows between applications and services. For example in Business Central, but also between Business Central and other applications. This service helps automate repetitive business processes such as file synchronizations, data collections, and decision approvals.